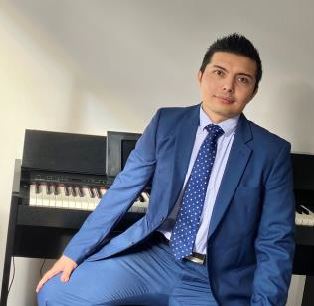 I contacted Jenifer Ebdon from the Council, who referred me to Leah Pappas from the CEAV in December 2018. Leah was very kind and supportive and started working with me on a one-on-one basis. I applied for a role with the ATO and was shortlisted to the final 20, out of 250 applications and was interviewed at two levels. These were the first job interviews I had ever landed and I was very close to securing a position with the ATO thanks to the professional training I had received through this program by CEAV. I realised I had come a long way in a short period of time.
The tools and resources that were offered to me, ERS and Morrisby Online to mention a few were so empowering and eye-opening. They gave a totally new perspective on my life and circumstances. I had regained my self-esteem, dignity and composure and I felt I was literally saved and revived! In addition to the professional training and counselling, Leah, Lynn and Dee encouraged me to pursue my other business and employment ideas as well as upskilling, in order to realise my full potential. Leah assisted me in applying for funding through the City of Greater Dandenong Council for a short course in Translation with RMIT, followed by a NAATI exam for the same. Leah and Lynn liaised with RMIT and NAATI to make it possible for me to successfully meet my objectives. Despite the challenges along the way, I managed to obtain my translation accreditation. This positioned me well in the industry and helped me secure more work, topping up my existing income.
Through the CR project, I gained confidence, came out of my comfort zone and developed a network and connected with more professionals and found out about the LaunchMe program. I successfully secured a place in LaunchMe, which provided me access to a coach with the Good Shepherd Microfinance, Yvette Hayes and a business mentor through the Small Business Mentoring Services (SBMS) called Guy Ward as well as a free short course in Bookkeeping and Finance. This short course exposed me to practical and real-life bookkeeping experience which complemented my academic knowledge of accounting. As a result, I approached a few accountants for freelance contracts of their clients' bookkeeping, out of which, a well-known and popular public accountant promised me some freelance bookkeeping work.
Today, I find myself well-positioned in the administrative services industry with a portfolio of services that I offer. I have gained confidence and courage and learnt many valuable skills and also embarked on developing a fashion business online, which seems indeed promising since it's very early stages, as I have been utilising my passion about creativity and design. I already had my first couple of sales before doing any marketing.
I feel happier and healthier now and am so grateful for the changes that happened and my decision to join the program. Now, I am able to pursue my postgraduate studies, which I have always intended to. I think I have come a long way and when I look back at my circumstances less than two years ago, I feel like I have been literally rescued and revived. I don't see any psychologists these days, as my mental health issues are not as serious, while I believe I might still need or benefit from a few sessions or some ongoing counselling. I would like to sincerely thank the Victorian Government, The City of Greater Dandenong Council and the CEAV for making this transition possible for me.